Sponsored
Habit Trade (Habit Credit + USDT) Airdrop
Habit Trade Airdrop is worth 200 Habit Credits for completing the tasks.
In addition, @HabitTrade has released the feature of "Combo VS" (#Predict2Earn) to encourage diversified investing, allowing you to Predict for Free and Earn Up to 5,000 $USDT in Habit Trade.

About Habit Trade

Habit Trade is the first crypto-friendly stock trading platform that makes it possible to easily invest in multiple global markets including NASDAQ, New York Stock Exchange, Hong Kong Stock Exchange, as well as Singapore Exchange Limited and so on. Habit trading varieties will cover individual stocks, bundles of investments (ETFs), options, futures, and funds. Trading the global market through an integrated investment account can not only achieve efficient use of assets but also enhance the customer trading experience.
How to join the Habit Trade Airdrop?
Requirements to earn free crypto coins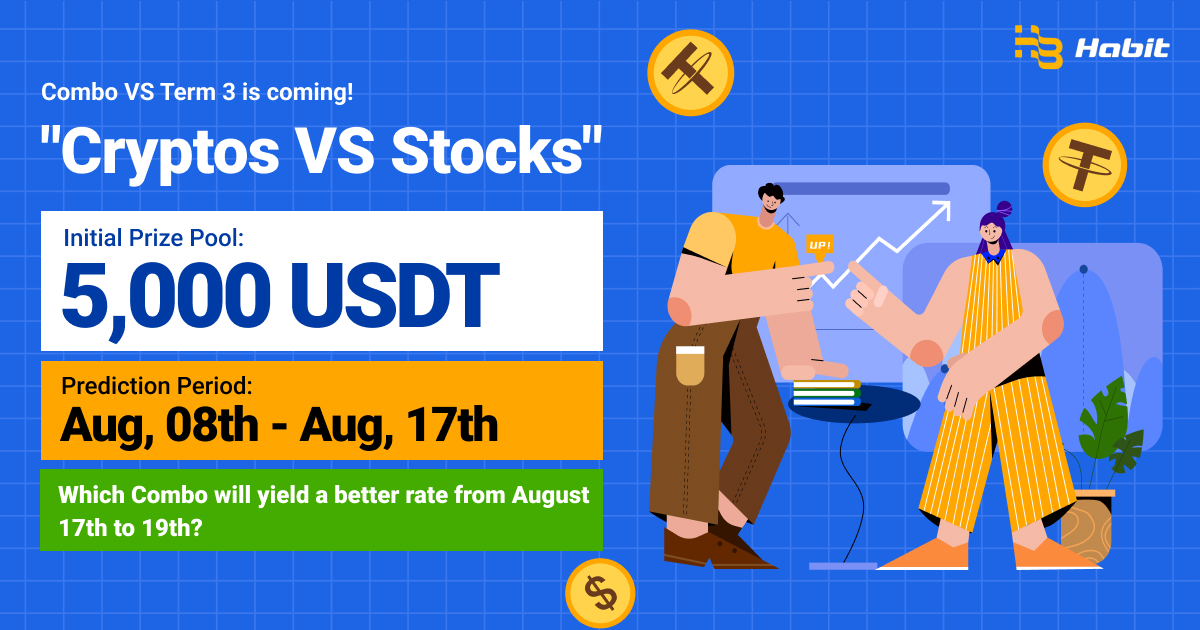 Native blockchain
Step-by-Step Guide ''Habit Trade Airdrop''
Visit the Habit Trade Airdrop form.
Create your Habit Trade account.
Join Habit Trade on Telegram & Invite 3 friends to the group.
Send "Complete the Habit Investor Quizzes and win 100 credits!" in the Telegram group.
Follow @HabitTrade on Twitter.
Retweet this Tweet and @Tag 3 Friends.
Fill in the form.

▪️ All done! You will receive 200 Credits in your Habit Trade Email account soon! Check out the reward in Habit Trade iOS/Android App! The Combo VS event is only open to users who have registered in Habit Trade APP!

Like and share the Habit Trade Airdrop on your favourite SM!
Disclaimer: Using centralized exchanges means that you authorize a third party to manage and store your cryptocurrencies on your behalf. Investors should take the time to research any given product before they invest their funds (DYOR).
Estimated value
n/a
Predict and Earn Up to 10,000 USD with HABIT TRADE - Video