Sponsored
Kiwano ($WANO) Airdrop
Kiwano Airdrop prize pool is 50,000 USD worth of $WANO tokens.

About Kiwano

Kiwano project is an initiative to aid the real-world usage and adoption of cryptocurrencies and blockchain technology. The ecosystem will revolve around a crypto-powered learning platform hosting courses that teach about the development, uses and potential of blockchain technology, cryptocurrencies and other related technologies. People will receive varieties of cryptocurrencies to enrol in most of the courses.
Kiwano Finance will be the first crypto finance platform that allows investment in startups, agriculture, small businesses and fiat currencies, not just crypto assets.
How to join the Kiwano Airdrop?
Total Airdrop Allocation 50,000 USD worth of $WANO tokens
Referral Program Uncapped
Airdrop Distribution After the initial crowd sale
Requirements to earn free crypto coins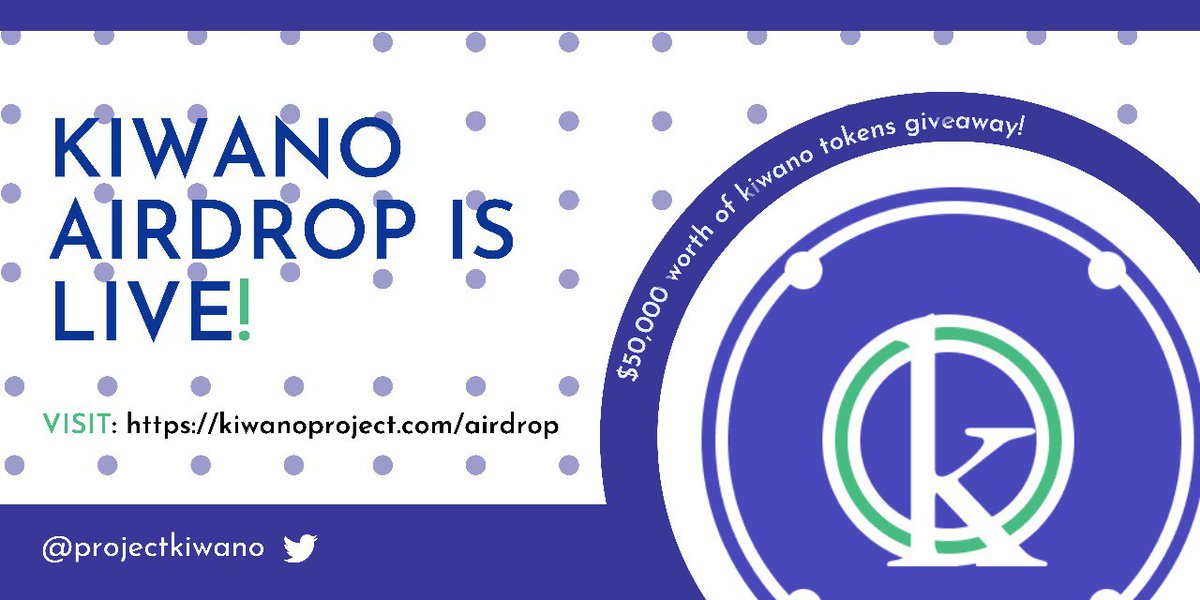 Native blockchain
Step-by-Step Guide ''Kiwano Airdrop''
Visit the Kiwano Airdrop page.
Follow @ProjectKiwano on Twitter.
Like and RT the pinned Tweet and @tag 2 friends using the hashtags #kiwanoairdrop #kiwanocrowdsale.
Submit your Metamask wallet address and details to the Airdrop form.

▪️ To get your referral link, paste your wallet address in the details form provided on the Airdrop page. There is no limit to how many referrals an individual can have.

Like and share the Kiwano Airdrop on your favourite SM!


When using decentralized applications (ÐApps), it's critical to remember that YOU are responsible for the security of your digital assets!
Disclaimer: Investors should take the time to research any given product before they invest their funds (DYOR).
Estimated value
~$ 50,000 Prize pool
Additional ICO information
Initial Supply 250,000,000 $WANO
Blockchain Networks Polygon, AVAX C-Chain, Binance Smart Chain
Markets Public Sale