Sponsored
MINDPLAYS ESPORTS ($MIND) Airdrop
MINDPLAYS ESPORTS Airdrop is worth 5,000,000 $MIND tokens (~$ 50,000) being given away to the first 45,045 platform users to celebrate the start of the P2P esports gaming platform "MINDPLAYS ESPORTS".
Use your $MIND to perfect your gaming skills with your friends, share your achievements and grow your portfolio! Soon they will run the tournaments page, and you will be free to compete with the strongest international players for a good prize! In a while from now, they will announce the first 3D shooter on the platform - ARENA, the first multiplayer shooter, so follow @Mindplays_com for more news!

About MINDPLAYS ESPORTS

MINDPLAYS ESPORTS is the first platform of fair competition and online P2P games with real rivals in real-time.
MINDPLAYS' mission is to bring all the online games that exclude the randomness factor on the platform, where your victory is the straight result of your tactics and your taken game decisions.
The primary use of $MIND is playing with it on the platform and use within MINDPLAYS ecosystem. In addition, it allows MINDPLAYS to secure and supply the public market capitalization of the company, and also use it as currency within the platform game ecosystem and invent new areas of token application.
How to join the MINDPLAYS ESPORTS Airdrop?
Total Airdrop Allocation 5,000,000 $MIND
Number of Winners The first 45,045 platform users
Airdrop End Date 1st August 2022
Requirements to earn free crypto coins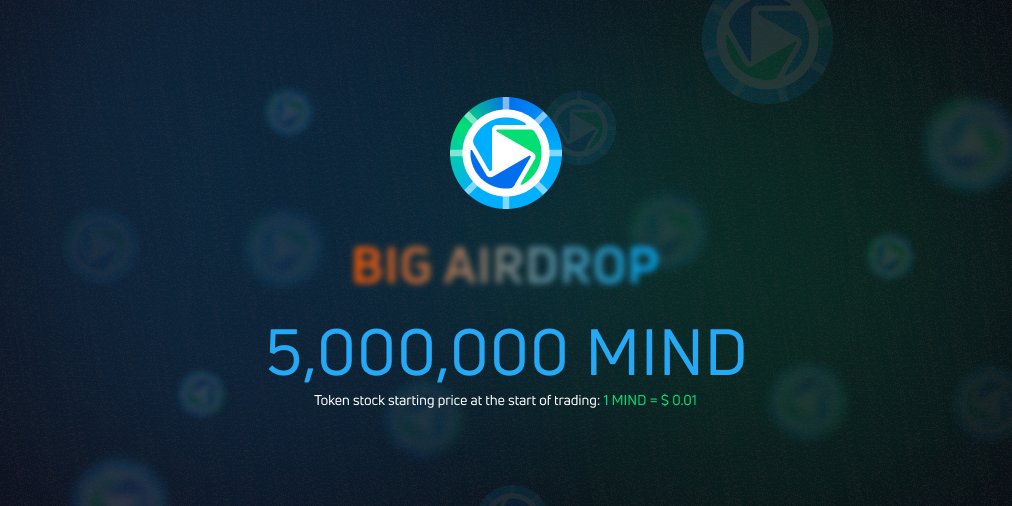 Native blockchain
Step-by-Step Guide ''MINDPLAYS ESPORTS Airdrop''
Sign up to the MINDPLAYS ESPORTS Airdrop page. You will receive +3 $MIND tokens instantly.
Get +8 $MIND tokens for simple verification.
Get +10 $MIND for each friend referred.
Get +1 $MIND for each of the first 100 Games played.
The first 45,045 platform users will get a chance to get 111 $MIND tokens each, yet some of them will get even more!

▪️ You can earn crypto by improving your skills in your favourite Game & Earn up to 35% of MindPlays income.
▪️ You can also earn extra $MIND tokens for demonstrated activity on social networks. Read the Airdrop rules.

Like and share the MINDPLAYS ESPORTS Airdrop on your favourite SM!


When using decentralized applications (ÐApps), it's critical to remember that YOU are responsible for the security of your digital assets!
Disclaimer: Investors should take the time to research any given product before they invest their funds (DYOR).
Estimated value
~$ 50,000 Prize pool
Additional ICO information
Total Supply 1,000,000,000 $MIND
Blockchain Network Tron blockchain - TRC-20
Markets IDO phase