Unverified
NFT3Kingdoms ($NFT3K) Airdrop
NFT 3Kingdoms is giving away Free 250 NFT3K NFTs for 150 randomly lucky participants & Top 100 referrers.

About NFT 3Kingdoms

NFT 3Kingdoms (NFT3K) is an innovative and first match 3 strategy game combined with features to collect 3Kingdoms Heroes! Summon heroes from the Chinese Three Kingdoms era, wisely utilizing their strategy skills, lead away on the real strategy battlefield in this chaotic time of the Han Dynasty to unite the kingdom.
In-game NFT is used to build your kingdom, game items, and Metaverse structures. In addition, the Play-to-Earn mechanism is applied to create economic benefits for Gamers, in order to create a unique point of the NFT 3Kingdoms.
8% of every buy/sell/transfer is taken and redistributed to all hodlers. Hodl $N3K deflationary tokens to earn $BNB. A Minimum of 999 tokens is required in order to receive rewards automatically sent to your wallet.
How to join the NFT3Kingdoms Airdrop?
Total Airdrop Allocation 250 NFT3K
Number of Winners 150 Random Winners & Top 100 referrers
Airdrop End Date April 2, 2022 @ 11:59 pm
Requirements to earn free crypto coins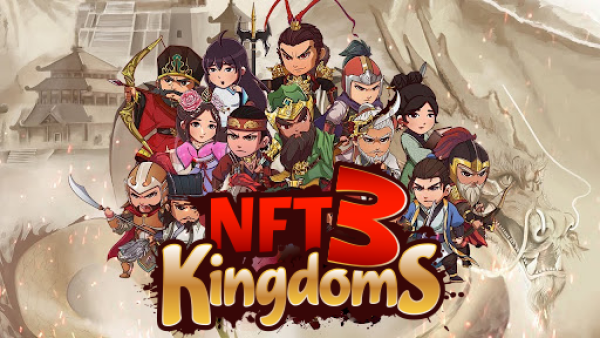 Native blockchain
Estimated value
n/a