Verified
Quarashi ($QUA) Airdrop
Quarashi Airdrop prize pool is worth a total of 200,000 $QUA tokens (~$ 16,000) to be distributed equally among 2,000 random community members.

In addition, 350,000 $QUA tokens (~$ 28,000) will be distributed equally among 35 random lucky winners by joining the Quarashi Bounty campaign.

About Quarashi Network

Quarashi Network is a complete suite of solutions all in one platform focused on providing the user with full privacy and anonymity. The core elements of the ecosystem are the Quarashi Chat, Exchange and IDO Launchpad. All of them are powered by the Quarashi Network Utility Token ($QUA). Quarashi Network has an 'Excellent' (4.8) rating on Trustpilot.
Quarashi is the first decentralized chat App that is 100% private anonymous and that doesn't store any of its user's data whatsoever. As a user of Quarashi, the message you send is guaranteed end-to-end encryption.
How to join the Quarashi Airdrop?
Airdrop Allocation 200,000 $QUA tokens (~$ 16,000) - 2,000 random winners
Bounty Allocation 350,000 $QUA tokens (~$ 28,000) - 35 random winners
Airdrop Distribution 23 March, 2022
Requirements to earn free crypto coins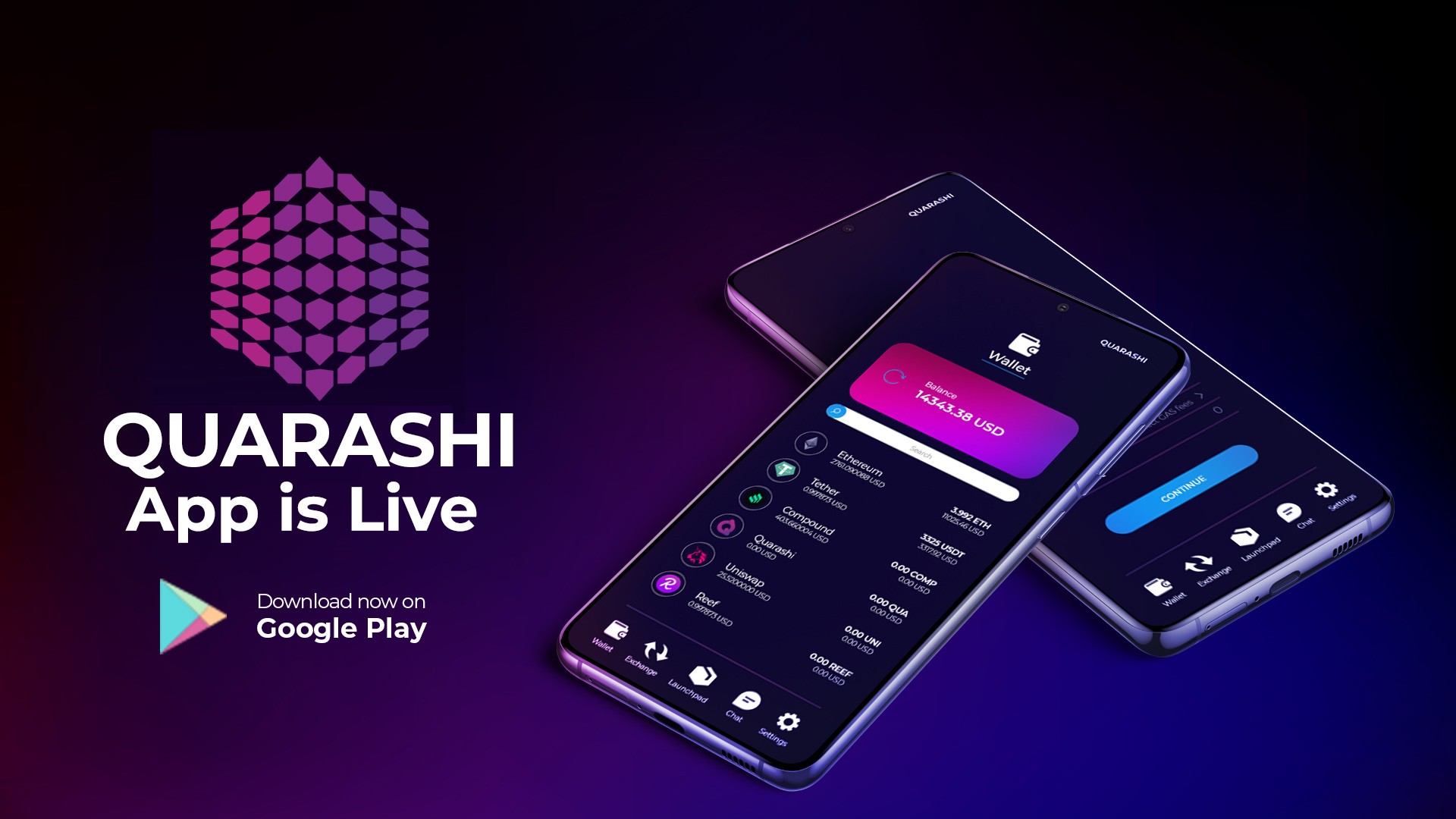 Native blockchain
Step-by-Step Guide ''Quarashi Airdrop & Bounty''
Open the Quarashi Airdrop form.
Follow @QuarashiN on Twitter & Quote retweet last Pinned Announcement Tweet.
Like the Quarashi Facebook page & Share the last post.
Follow Quarashi on Linkedin.
Download Quarashi Wallet from Google Play.
Subscribe to the final Token Sale stage. (optional)
Submit your BEP-20 wallet address and details to this Quarashi Airdrop form. The only condition is to have a minimum of 50 Followers on each Channel.
Create a Quarashi account & Copy your Referral Link and invite friends to register to earn more $QUA. Earn 5% of your friends order! Good Luck and spread the good news!

▪️ 2,000 random lucky winners will receive 100 $QUA tokens (~$ 8).

▪️ Join the Quarashi Bounty campaign, perform daily social media tasks, and accumulate daily points for a chance to earn 10,000 $QUA tokens. 35 lucky winners will be selected randomly by gleam.io .

▪️ The $QUA Staking module is now ACTIVE in Quarashi Wallet with more than 6.2 MIL $QUA pooled in staking in two weeks of activity. You can stake your $QUA tokens on Binance Smart Chain and earn up to 28% APY.
Like and share the Quarashi Airdrop & Bounty on your favourite SM!
RESTRICTED COUNTRIES FROM AIRDROP: USA, North Korea, China ( including Hong Kong ) Afghanistan, Bangladesh, Iran, The Bahamas, Barbados, Botswana, Cambodia, Ghana, Iraq, Jamaica, Mauritius, Mongolia, Burma, Nicaragua, Pakistan, Panama, Syria, Trinidad and Tobago, Uganda, Vanuatu, Yemen, Zimbabwe, Estonia, Bolivia, Columbia, Maroc, Palestine.
Disclaimer: Investors should take the time to research any given product before they invest their funds (DYOR).
Estimated value
~$ 44,000 Prize pool
Additional ICO information
Total Supply ~798,176,692 $QUA
Blockchain Network Binance Smart Chain (BEP-20)
Final Stage ICO 15 Feb - 15 March 2022
Quarashi - Video