Sponsored
Tang 300 ($TANG300 NFTs) Airdrop
Tang 300 Cardano NFT Art Airdrop is worth 9 free $TANG300 NFTs from the first three poem series to commemorate the launch of the Tang 300 Artwork.

About Tang 300 Cardano NFT Art

Tang 300 is an NFT collection based on the 300 Classic Tang Dynasty poems on Cardano, the collection features 300 series with 30 NFTs each for a total of 9000 NFTs.
Each of the NFT features original works of translation that seek to capture the complexities of the times and essence of the original Chinese classic. The NFTs will be exclusively available for primary sale on Tang 300 site and released over time.
Forge allows you to combine specific combinations of Tang 300 NFTs to unlock Physical AR Enabled artworks and also earn a place in the Tang 300 VR Museum.
How to join the Tang 300 Airdrop?
Requirements to earn free crypto coins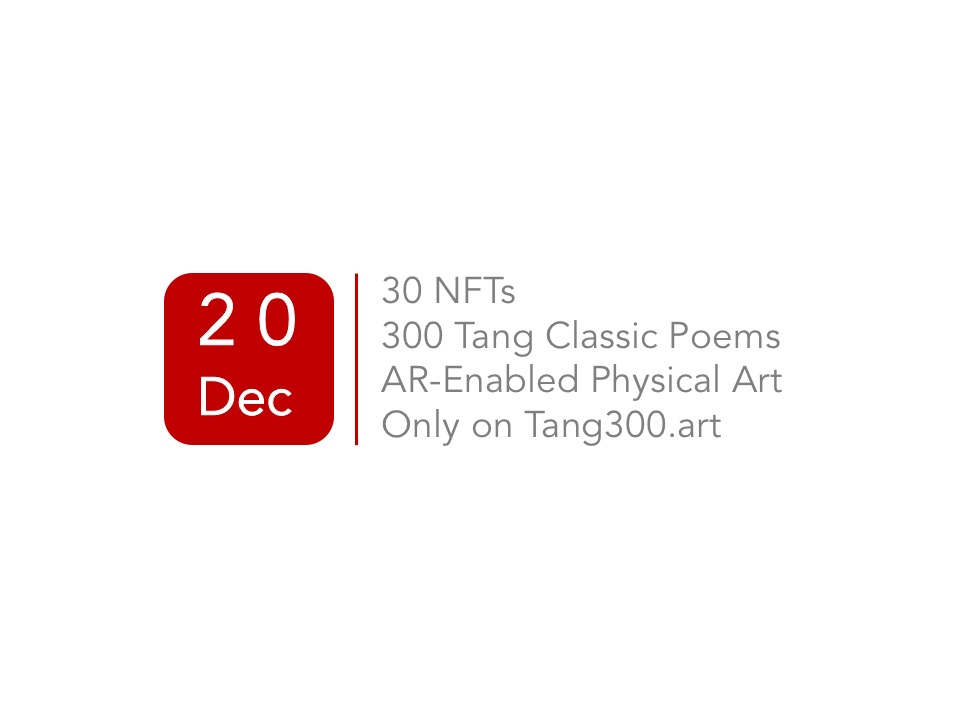 Native blockchain
Step-by-Step Guide ''Tang 300 Cardano NFT Art Airdrop''
Visit the Tang 300 NFT Airdrop page.
Join Tang 300 on Telegram.
Follow @Tang300NFT on Twitter.
Follow @tang300.Art on Instagram.
Submit your Cardano wallet address to the Airdrop page by December 17, 2021.
Winners of the airdrop will be selected at random. 3 NFTs will be given out to our Telegram group members, 3 for our IG followers and 3 for Twitter followers.
▪️ Notification will be made via Direct Messages and subsequently announced in the group/channel. If unclaimed by the 20th of December, the airdropped NFTs will be rolled over into the Dec 2021 Pre-sale.
Like, comment and share the Tang 300 Cardano NFT Art Airdrop!
When using decentralized applications (ÐApps), it's critical to remember that YOU are responsible for the security of your digital assets!
Disclaimer: Investors should take the time to research any given product before they invest their funds (DYOR).
Estimated value
n/a