Verified
Tryvium Travels NFT ($TRYV) Airdrop
Tryvium announces its first NFT collection: "The NFT Planets Collection". The collection is made of 3 NFTs representing Moon, Earth and Mars. Each NFT of the "Planet Collection" will guarantee rewards that you can claim after you got it. Once you got it, you get the chance to hold the TRYVIUM NFT for future discounts and prizes or to sell it on the same marketplace where it has been minted.

About Tryvium Travels

Tryvium Travels is a modern platform for booking hotels, apartments, B&B, and other accommodations, delivering practical solutions to the housing and hospitality market by implementing blockchain technology along with smart contracts to deliver real-world solutions to the industry challenges. The decentralized infrastructure allows a direct host to client connection to facilitate the short-term property leasing market.
$TRYV token will have a total supply of 1.800.000.000. It may be used for booking accommodations on Tryvium.io.
How to join the Tryvium Travels NFT Airdrop?
Requirements to earn free crypto coins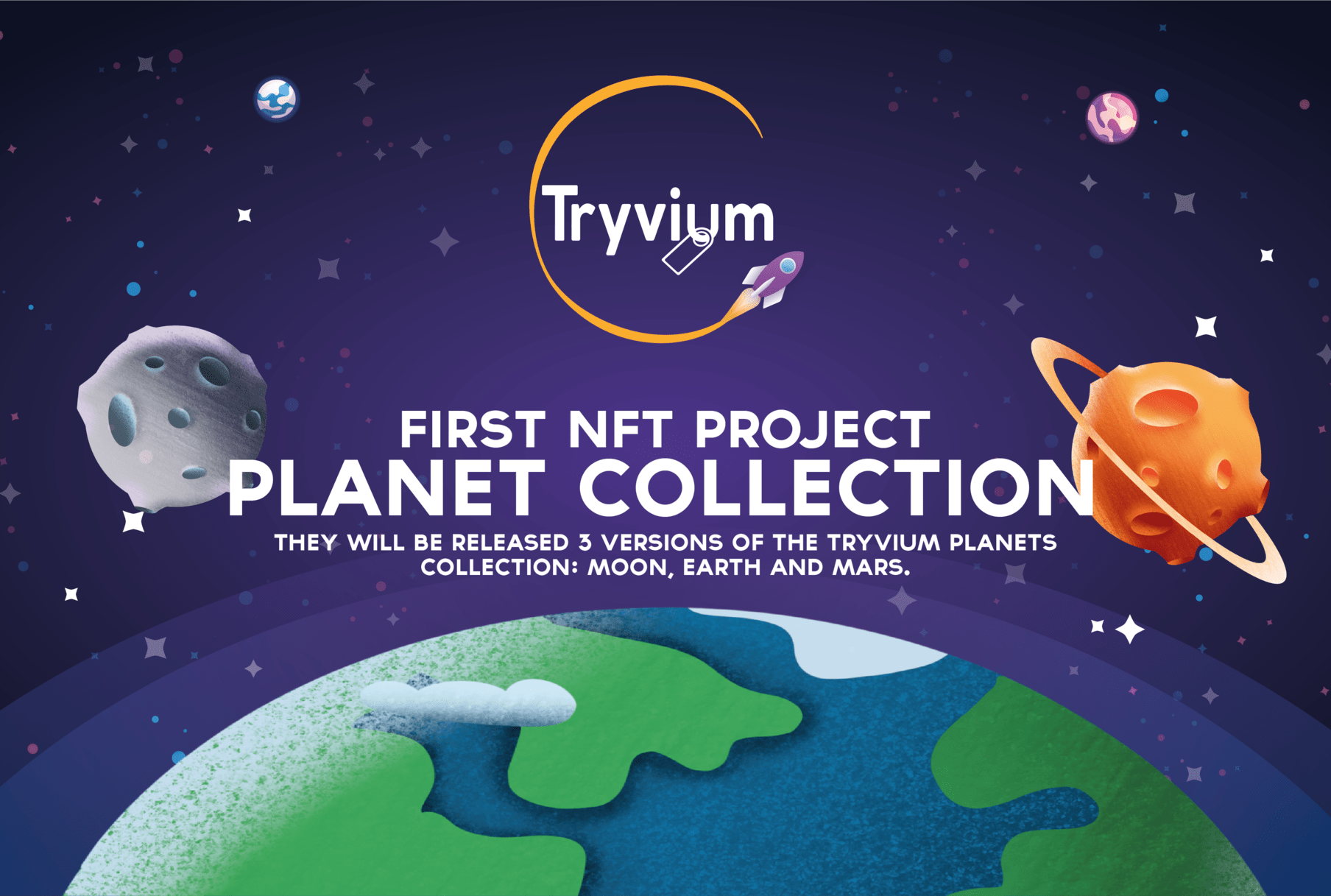 Native blockchain
Estimated value
n/a
The Revolution by Tryvium - Video