Caution
Verified
XAI - Testnet ($XAI) Airdrop
The XAI Blockchain Testnet is live, along with the Xai Odyssey campaign, which serves to both raise awareness and rigorously stress-test the new chain.
Explore real-world economies in next-gen gaming and see how Xai tackles onboarding gamers to the Web3 domain. Engage to compete for exclusive "Vanguard" NFTs.

About XAI

Xai, developed by @OffchainLabs, is an innovative layer 3 blockchain leveraging the advanced capabilities of Arbitrum technology, to facilitate real-world economies and open trading opportunities within the next generation of video games. With Xai Foundation at the forefront, the gaming landscape is undergoing a transformative shift.
Ex Populus, founded by entertainment industry veterans, is the inaugural game development studio set to deploy its titles to Xai. Their expertise will shine through in their first two games, "Final Form" and "LAMOverse", slated to launch on Xai's mainnet later this year and early next.
$XAI token stands as the cornerstone of this emergent gaming ecosystem, facilitating transactions within the network, offering governance participation, and rewarding those operating validator nodes.
How to join the XAI - Testnet Airdrop?
Requirements to earn free crypto coins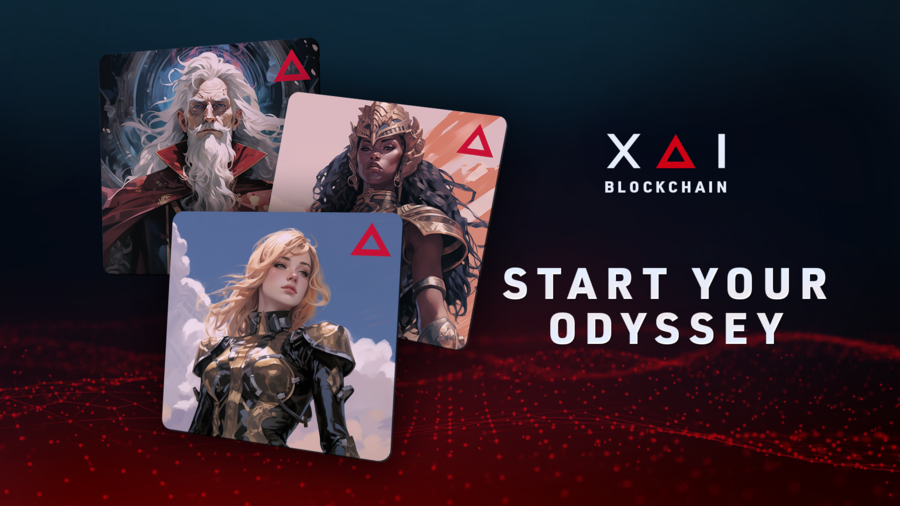 Native blockchain
Step-by-Step Guide ''XAI Testnet Odyssey''

▪️ Participants who achieve Vanguard status at the end of Stage 5 will receive a unique commemorative NFT, symbolizing their significant role in the Xai community. For further details, explore Medium and the Xai Foundation's Gitbook.
* Join Xai Discord for assistance and to delve deeper into the Odyssey.

When using decentralized applications (ÐApps), it's critical to remember that YOU are responsible for the security of your digital assets!
Disclaimer: This content is not intended to be financial advice. Investors should take the time to research any given product before depositing or investing their funds.
Estimated value
N/A
Final Form™ - Early Access Gameplay - Video