Unverified
Starlay Finance ($LAY) Airdrop
Starlay Finance Airdrop prize pool is worth 5,000,000 $LAY tokens.

About Starlay Finance

Starlay Finance is the first Native Lending protocol that enables users to quickly and easily deposit/borrow tokens on top of @AstarNetwork, previously known as Plasm, which is a Build2Earn ÐApp hub on Polkadot that supports EVM and WASM.
Since Polkadot Relay Chain doesn't support smart contracts, Astar Network aims to be the biggest hub for the multi-chain era by bridging with Ethereum, Cosmos, and others. Starlay powered ecosystem is expected to be a huge marketplace for storing all kinds of tokens on any kind of chain.
How to join the Starlay Finance Airdrop?
Requirements to earn free crypto coins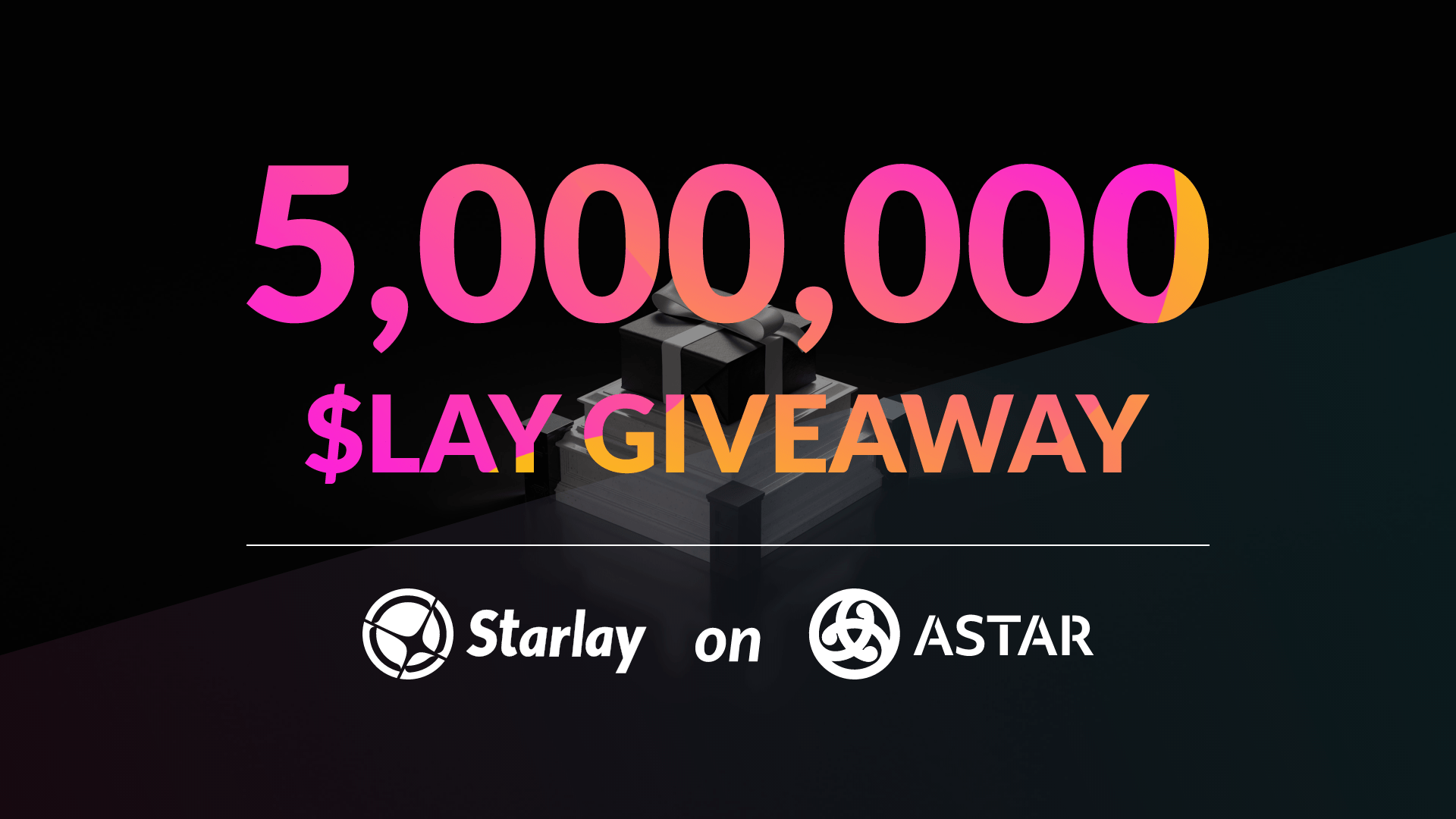 Native blockchain
Step-by-Step Guide ''Starlay Finance Airdrop''

▪️ 4,900,000 $LAY tokens will be distributed equally among the participants who have completed all the tasks.
▪️ The top 100 people with the most referrals will get an extra 1,000 $LAY bonus!

Like and share the Starlay Airdrop on your favourite SM!
Note: This Airdrop is labelled with the ''Unverified'' label because the team info is limited & Smart contracts have not been audited yet!
When using decentralized applications (ÐApps), it's critical to remember that YOU are responsible for the security of your digital assets!
Disclaimer: Investors should take the time to research any given product before they invest their funds (DYOR).
Estimated value
n/a