Airdropalert
Exclusive
Unverified
5 year celebration (HYPE) Airdrop
It looks like you are too late! This airdrop is closed
Looking for new airdrops?
Visit our Featured & New Airdrops pages.
Can you believe it's already been half a decennium since the first airdrop Auroracoin? We announced the first airdrop in history, which was airdropped on 25 March 2014, earlier today on our news feed.
To celebrate the 5 year anniversary of airdrops we are giving away 50 HYPE tokens + more tokens for referring friends. For this airdrop we are keeping it simple: create a dashboard account and join our Telegram.
See the table below for extra referral earnings:
Bonus: Referrals 1-3 + 50 HYPE Total airdrop is 100 HYPE
Bonus: Referrals 4-10 +200 HYPE. Total airdrop is 250 HYPE
Bonus: Referrals 11 or higher +450 HYPE. Total airdrop is 500 HYPE
Every user will receive 50 HYPE okens and +50 HYPE for referring 1 to 3 users with your unique referral link. For reffering 4 to 10 users, you will receive +250 HYPE, and for referring 11 or more users, you will receive +500 HYPE.
Note: If you are already a dashboard user and a social follower of AirdropAlert, you can still earn this airdrop by referring minimum of 1 friend.
The same rule will be intact if you joined our December or March giveaway.
Both distributions of these giveaways have already been completed.
How to join the 5 year celebration Airdrop?
Tokens per airdrop 50 HYPE
Tokens per referral see referral table
Token Distribution First week of May 2019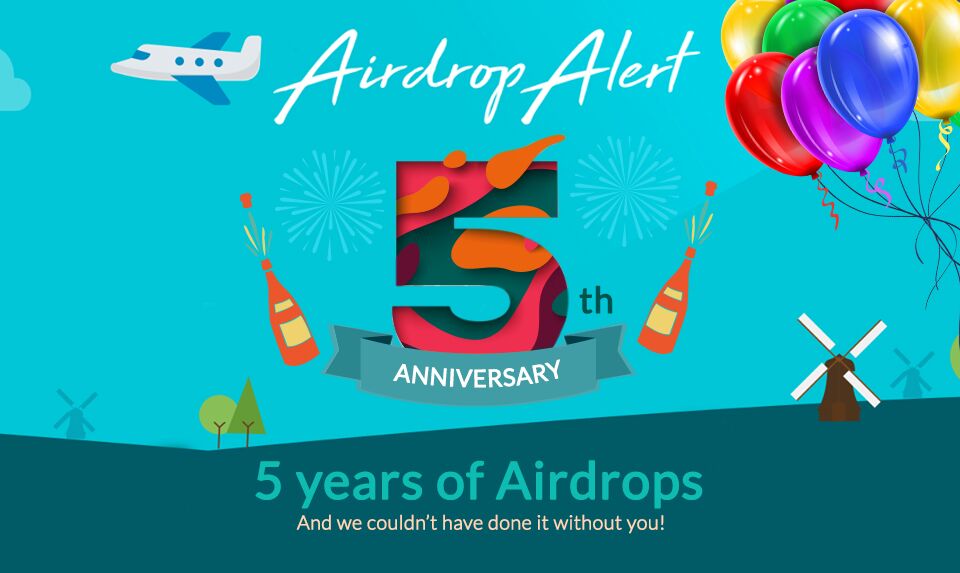 Native blockchain
Step-by-Step Guide 5 Year Celebration Airdrop
Go to AirdropAlert airdrop form.
Create an AirdropAlert dashboard account & follow AidropAlert on Telegram (+50 HYPE).
Submit your ETH address and other details to the airdrop form.
Your unique referral link will be emailed to you in a confirmation email after you submit the airdrop form.
Refer friends to earn more tokens (up to +500 HYPE).
Our team will airdrop the tokens first week of May 2019!
Estimated value
n/a
Airdrops to build your community